A Medically Developed Weight Loss Program Empowering Dieters with the Knowledge to put an End to Constant Dieting
Ideal Protein, Discover What People Are Saying…
Ideal Protein is a Weight Loss Method with over 10 years of success. Our program is a fat burning, muscle sparing protocol that is rolled out in 4 phases. The first 2 phases are the weight loss stages. Phases 3 & 4 focus on teaching you how to maintain the new slimmer you and keeping the weight off after dieting. Here are some of the key points we'll touch on during your initial weight loss assessment: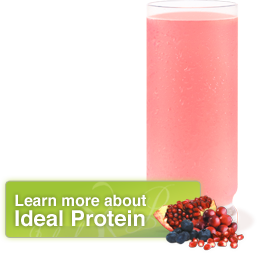 Nutritional education to help you modify your lifestyle and maintain your new body weight; 
High quality food program;
We teach our dieters how they can lose fat and learn to maintain a stable weight; 
One-on-One weekly coaching to educate and motivate you;
and Much More!
Find out how Ideal Protein educates dieters with the knowledge to make sustainable lifestyle choices so you can maintain a stable weight 512-375-3203
Lose Your Excess Pounds and Learn Smarter Lifestyle Choices to Maintain a Stable Weight
Once your body is ready to take the next step to better well being, it's up to you to maintain that focus…but you won't be alone. As an Ideal Protein dieter, your weight loss is carefully supervised by your personal weight loss coach. This one-on-one guidance empowers you with the knowledge and essential nutritional education you need to make lifestyle changes that will support your better overall well being.
Right now is never too early to start losing weight and feeling better about yourself, so what are you waiting for…
Our medically developed weight loss protocol and smarter lifestyle choices education offers dieters what they really want…a structured program that can put an end to constant dieting.
Business Hours
Monday:
7:30 AM - 4:00 PM 
Tuesday:
8:30 AM - 4:00 PM 
Wednesday:
8:30 AM - 4:00 PM 
Thursday:
8:30 AM - 5:30 PM 
Friday:
7:00 AM - 1:30 PM 
Saturday:
9:00 AM - 12:00 PM 
Sunday:
Closed 

**Virtual Coaching and Hands Free Delivery Pickup Available**
Ideal Transformation / Paul W John, MD is Authorized to Use the Ideal Protein Weight Loss Protocol and Products. The testimonials on this website are those of the individual that is identified, you should not necessarily expect to receive these results. Typical results vary from person to person and individual to individual when the Ideal Protein Weight Loss Protocol is followed properly. You should consult your physician or other health care professional before starting this or any other diet program to determine if it is right for your needs.
11671 Jollyville Rd Suite 202 Austin TX 78759 – Phone: 512-375-3203
Copyright © 2020  Ideal Protein All rights reserved.